Beauty. Luxury. Privacy.
The beauty of a villa suspended between the sea and sky surrounding Capri.
The luxury of a 5 star hotel designed to look and feel just like your own beautiful island home.
The privacy guaranteed by the secluded location, on the cliff edge, 300 meters above the sea.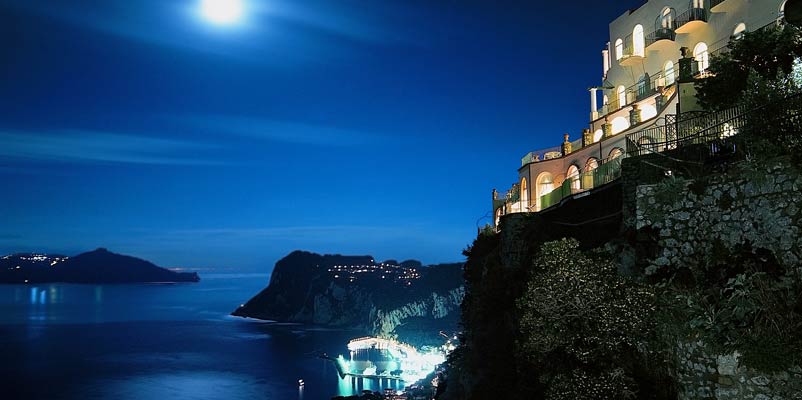 The only 5 star hotel on the island of Capri with:
Breathtaking views of the whole of the Bay of Naples and the Amalfi Coast
Six magnificent master suites
La Terrazza di Lucullo: the restaurant serving zero mile cuisine made with ingredients grown in the kitchen garden
A double level infinity pool facing the sea
An outdoor wellness area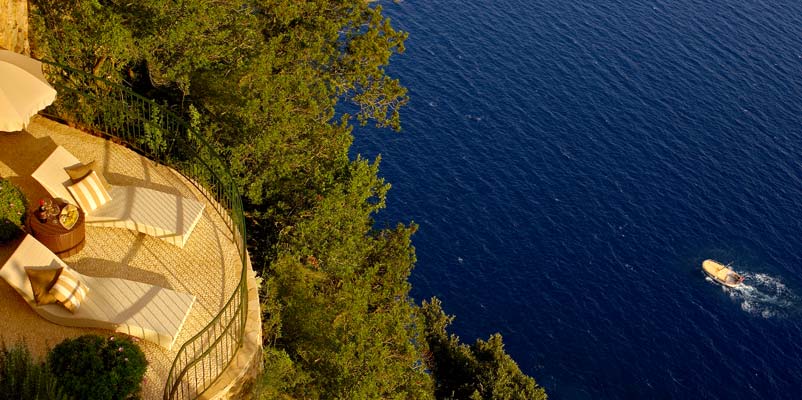 "Like an eagle's nest, perched on the highest rock"
As soon as you arrive in the port of Capri, look up towards the sky and the great spur of rock towering some 300 meters above the sea. It's here that you'll find Hotel Caesar Augustus.
An ancient cliff-edge villa transformed into a luxury hotel with 49 beautiful bedrooms and 6 utterly unforgettable suites.
It's been loved by artists, travelers, princes and kings. We know you'll love it too.
Reasons to choose Anacapri
A world away from the celebrity-packed Capri, Anacapri has conserved all of its simple, Mediterranean charm. Even in the height of summer, peace reigns supreme over the town, the lanes of which are lined with old fashioned artisan shops, tiny restaurants and cute little cottages.
And yet, should you wish to experience the glitz and glamour of downtown Capri, we can take you there. We are about 5 minutes away from the famous Piazzetta
Where to find us
We are on a cliff, on the slopes of Mount Solaro, the highest part of Capri. On your arrival in the port, you'll find our driver waiting to accompany you to the hotel.
The picture-perfect center of Anacapri, is less than two hundred meters from the hotel. The center of Capri is just a ten minute taxi or bus ride away.
Within steps of the hotel

Axel Munthe's museum-house
Chairlift to the summit of Monte Solaro
Historic center of Anacapri
Ten minutes away

Capri's Piazzetta
Grotta Azzurra
Punta Carena lighthouse