Terraces
A cascade of terraces perched above the sea: at Caesar Augustus there's a view waiting to wow! you around each and every corner.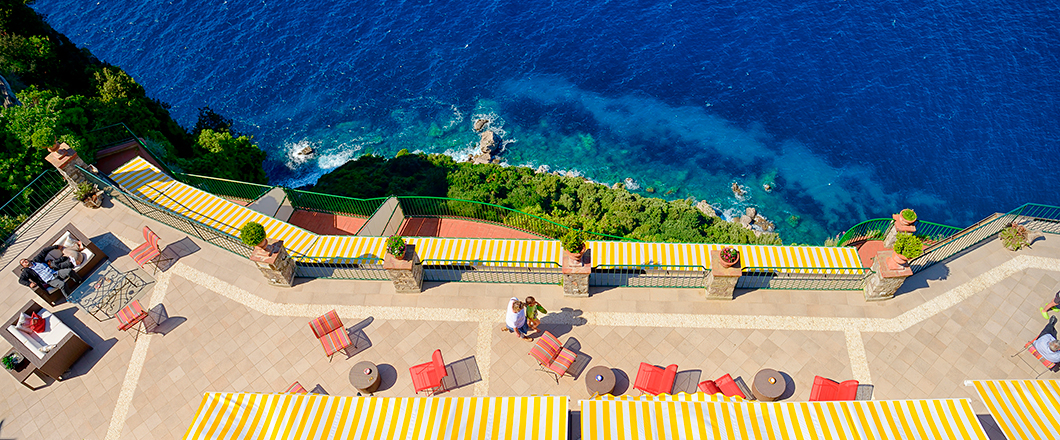 Infinity Terrace
To reach Caesar Augustus, you'll need to make your way up the only paved road that connects Capri with Anacapri. Look out of the window: after a series of hair-raising bends, at a certain stage, you'll be greeted by a magnificent view of the Sorrentine peninsula and the Bay of Naples and, perched on the corner of a cliff edge terrace, an Ancient Roman statue.
It's at this stage of the journey that taxis habitually pull over to let passengers out to take a photo. You won't need to ask your driver to stop. Because you've arrived.
The terrace with the statue belongs to Hotel Caesar Augustus. There's not another hotel in the world with a terrace quite as spectacular as this one and, just think, you'll be able to enjoy it for the duration of your stay!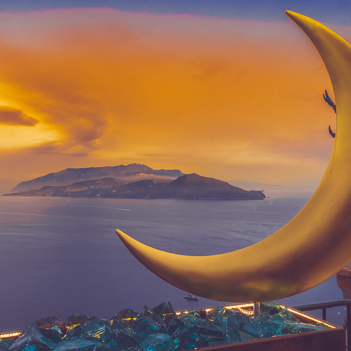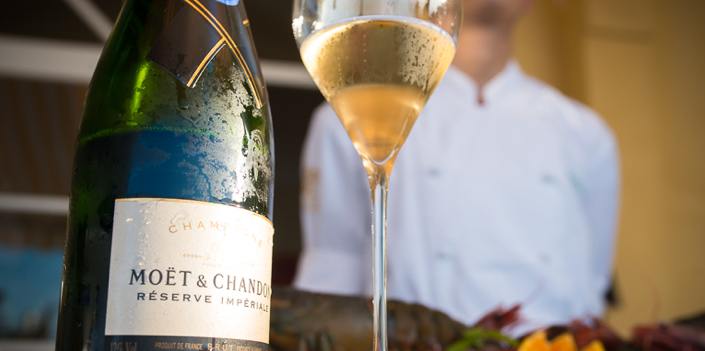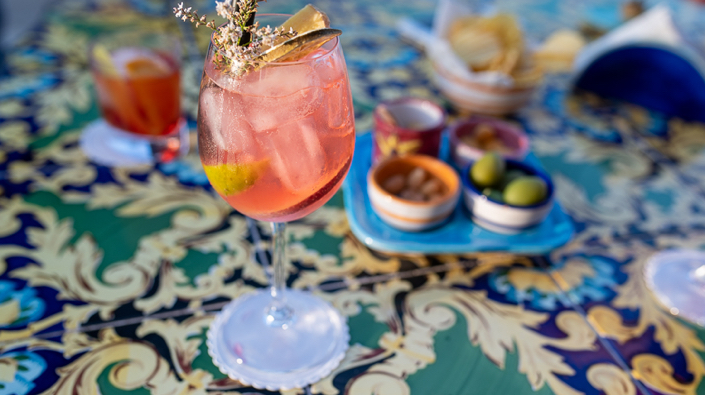 Terrace Bar
Whatever the time of day, take a seat on one of the terrace's inviting sofas and relax with a good book, a glass of fine wine or a few morsels of Mediterranean sushi...
The atmosphere is even more magical in the evening, when the sound of piano music fills the air and the sky is painted with the colors of the setting sun.
Open from 11.00 to 24.00
Drinks and nibbles
Oysters, raw fish and champagne
Live piano music every evening
Special events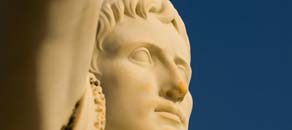 From Baroque to Jazz
Since 2005, Caesar Augustus' terrace has provided the panoramic venue for a music festival featuring everything from classical music to jazz. The concerts, performed by musicians of international standing, are one of the highlights of the summer season.
Pool
"Where does the sea end and the sky begin?"
Ideal for secluded swimming and sunbathing and with breathtaking views of the bay, the vanishing pool occupies much of the lower terrace.
Length: 27 meters
Maximum depth: 1,70 meters
Minimum depth: 1,40 meters
Poolside bar service
Heated during the cooler months.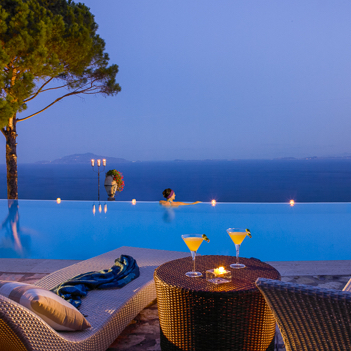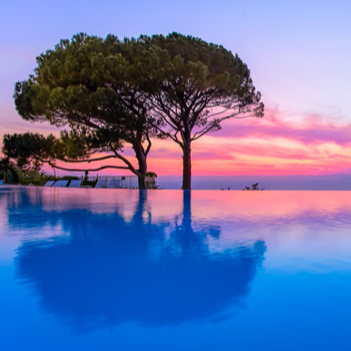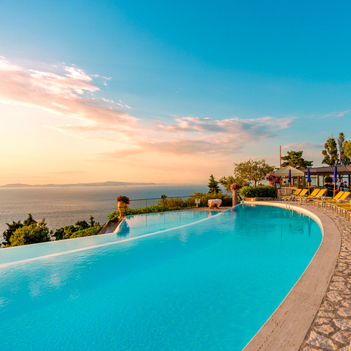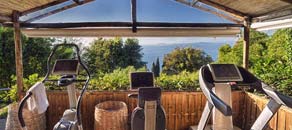 Gym Corner
In the hotel's exquisitely scented Mediterranean garden, we've created a small outdoor fitness corner with tread mill, exercise bike and free weights, where you'll be able to work out whilst enjoying wonderful views of the sea.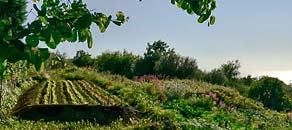 Kitchen Garden
Here at Caesar Augustus we are firm believers in the concept of zero kilometer cuisine. Which is why we created a kitchen garden just beneath the hotel, where the herbs and vegetables used in our restaurant's delicious dishes could be grown. Want to get involved? Feel free to help the chef choose (and pick!) the ingredients for dinner...