Concierge
You're on holiday and, better still, you're on holiday - on Capri! The only thing you need to do now is relax and enjoy the beauty of this enchanting Italian island. Leave everything else to us...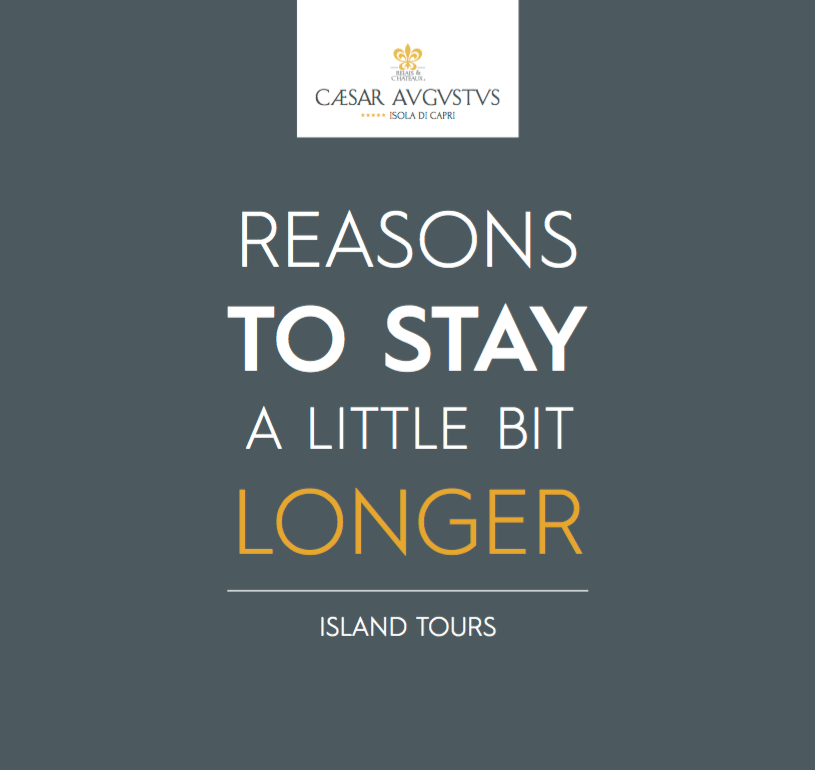 Tours and day trips: reasons to stay a bit longer
Settle in for a few more days at the Caesar Augustus and discover the beauty of the island with a boat tour along the coastline, a walk along the Trail of the Forts or a visit at Villa Jovis and Villa Lysis. You can also take unforgettable day trips from the island to explore stunning sights like the Pompeii Archaeological Park, the vibrant city of Naples and its world-class museums and unique "Naples Underground", the jewel-like villages of the Amalfi Coast, and Sorrento, birthplace of the famed Limoncello, a sweet liqueur made with local lemons.
To see all our suggested tours and day trips, download our brochure (7.6 MB)
For additional details and information, pleasse contact our concierge service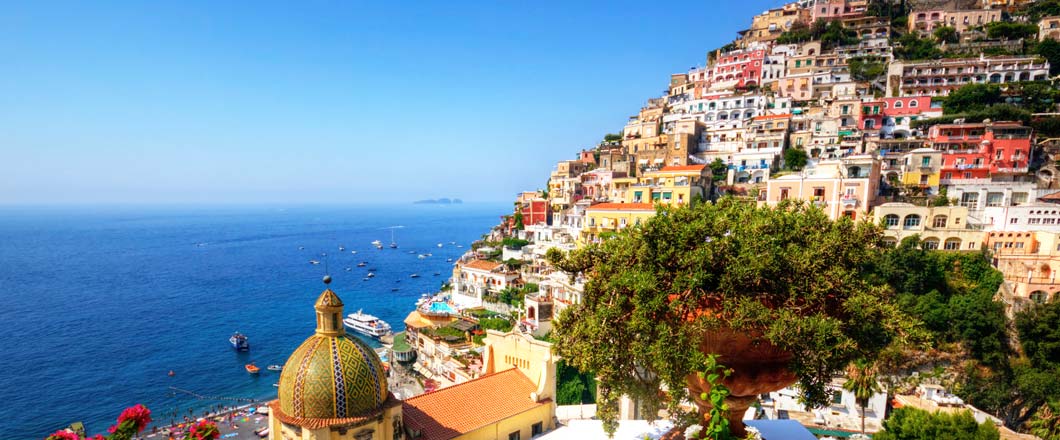 Explore some more!
Capri is so magical, you might easily spend every minute of every hour of every day of your vacation on the island. And yet, Capri provides a beautiful base from where to explore the other treasures in Italy's Campania region too...
Where to go:

Sorrento and Pompei
The hydrofoil journey from Capri to Sorrento lasts less than 30 minutes. From Sorrento, it will take you another 20 minutes (by car) to reach Pompei, where we can arrange for a private guide to show you around the site.
Before boarding the boat back to Capri, take a stroll through the historic center of Sorrento and pick up a souvenir or two in the town's famous craft shops.
20 minutes by hydrofoil + 20 minutes by car

Amalfi Coast
From Capri, Positano and the other picture-perfect towns dotted along the Amalfi Coast are all little more than a 30 minute boat ride away.
We can organize an excursion sailing aboard either a traditional "gozzo" or ultra-modern motor boat, and which includes a stop to see the Islets of Galli where, they say, the Sirens tried to seduce Ulysses, and tours of Positano and Amalfi.
30 minutes by private boat

Naples
Not ony is it steeped in historic, artistic and archaeological treasures, Naples is one of the most vibrant, exciting and gastronomically gifted cities in the whole of Italy too.
From Capri, it will take you just 50 minutes to sail to Naples. We'll be pleased to organize a private (and highly personalized) guided tour of the historic center of Naples for you, pizza included!
50 minutes by hydrofoil
And when the excursion is over? Return to Capri and relax in the breathtakingly beautiful Caesar Augustus...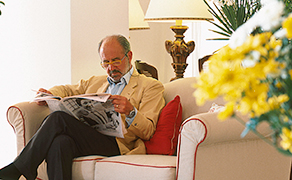 "At Caesar Augustus luxury is as much about peace and tranquility as it is about precious textiles and artworks. It's about the elegant and, at the same time, wonderfully relaxed atmosphere which pervades each and every room. It's about the personalized hospitality, tailor-made to meet the needs of each and every guest. It's about the sensation of being at home, your own beautiful home on the island of Capri..."
Paolo Signorini, owner Caesar Augustus