Concierge
You're on holiday and, better still, you're on holiday - on Capri! The only thing you need to do now is relax and enjoy the beauty of this enchanting Italian island. Leave everything else to us...
Pleased to meet you
Let us know in advance which ferry or hydrofoil you will be travelling on and, when you arrive in the port of Capri, you'll find a Caesar Augustus representative waiting to greet you and drive you to the hotel in our shuttle bus or car. Likewise, we'll accompany you back to the port on the day of your departure.
Whilst the only way to reach the majority of hotels in the center of Capri is on foot, you can drive right up to the main entrance of Caesar Augustus.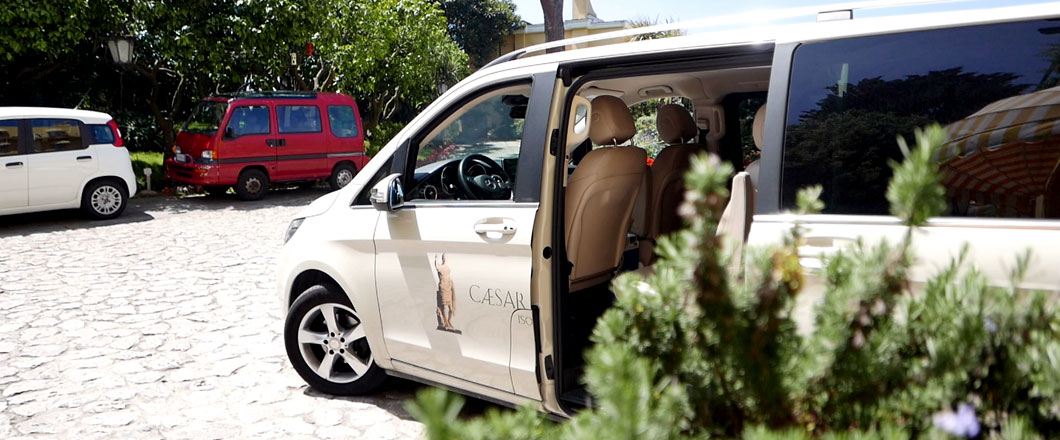 Arrive in style
Choose our private transfer service and make your journey to Caesar Augustus stress free and fun:
Helicopter: transfer by helicopter to Capri's heliport and by car to the hotel
Private boat: meet and greet service at the airport, chauffeur driven car to the port of Naples, private motorboat to Capri and transfer by car to the hotel.
Private car: meet and greet service at airport, chauffeur driven car to the port of Naples, hydrofoil boarding assistance, transfer by car from the port of Capri to the hotel.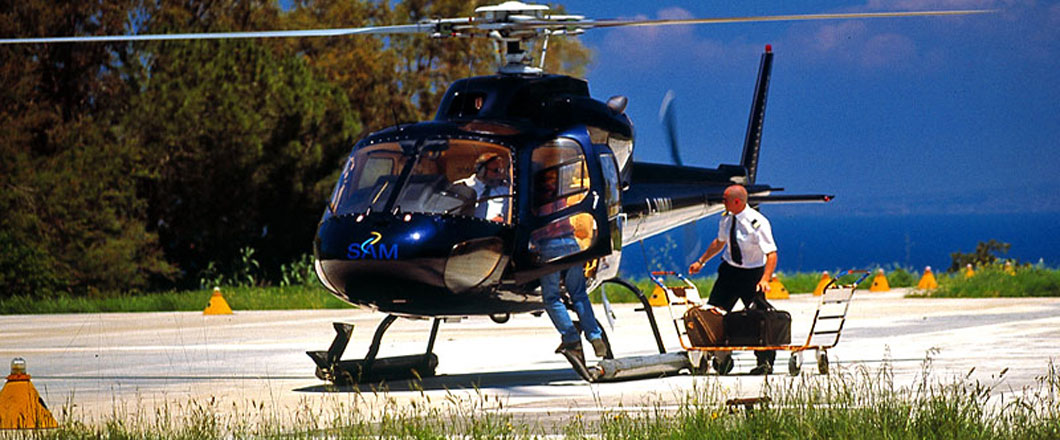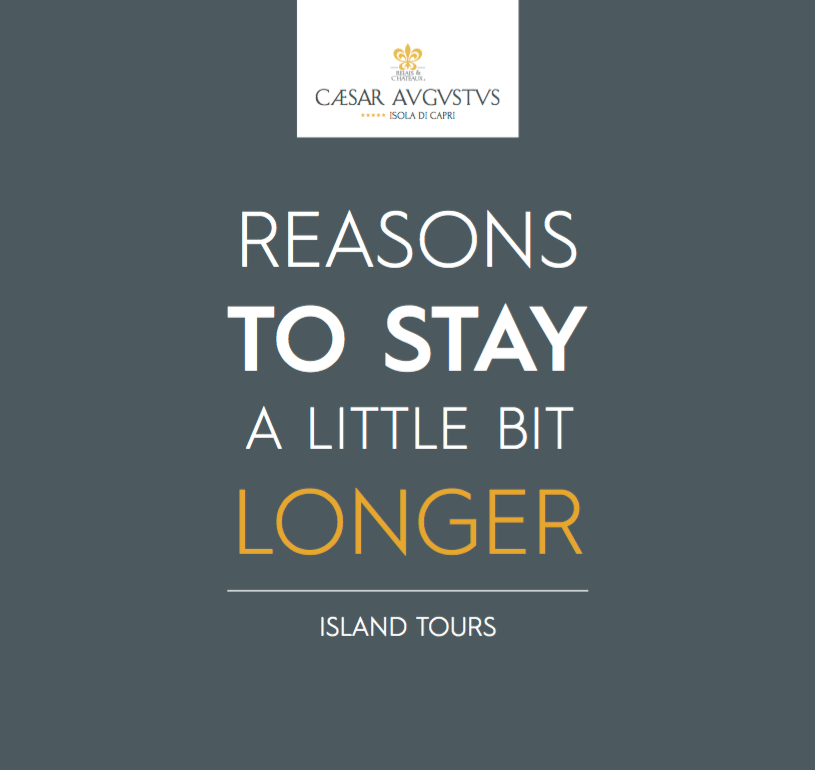 Tours and day trips: reasons to stay a bit longer
Settle in for a few more days at the Caesar Augustus and discover the beauty of the island with a boat tour along the coastline, a walk along the Trail of the Forts or a visit at Villa Jovis and Villa Lysis. You can also take unforgettable day trips from the island to explore stunning sights like the Pompeii Archaeological Park, the vibrant city of Naples and its world-class museums and unique "Naples Underground", the jewel-like villages of the Amalfi Coast, and Sorrento, birthplace of the famed Limoncello, a sweet liqueur made with local lemons.
To see all our suggested tours and day trips, download our brochure (15.1 MB)
For additional details and information, pleasse contact our concierge service