Sandal Experience
Visit Anacapri's legendary sandal maker and have your own made-to-measure sandals created for you while you wait!
Kitchen garden Experience
There's a reason the food served in La Terrazza di Lucullo tastes so good. Take a tour of Caesar's cliff top kitchen garden and find out for yourself!
Capri by boat
The best way to see Capri is from the sea! We'll organize an excursion for you aboard one of Capri's traditional fishing boats, sailing to all of the island's amazing sea caves and those secret inlets where, if you like, you can enjoy a secluded swim...
Found your sea legs? Extend your excursion and sail to the Amalfi Coast, where you'll be able to swim in the shadow of the islets of Li Galli before stepping onto dry land and taking a tour of Positano.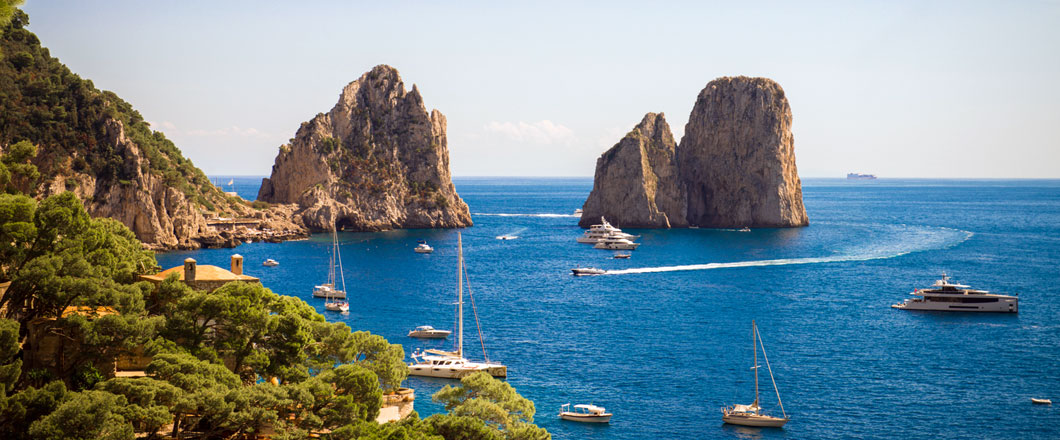 The Emperor's beach
Stay at Caesar Augustus and you'll be granted access to a reserved area on the "Bagni di Tiberio" beach, where holidaymakers get to swim amidst the ruins of one of the villas Emperor Tiberius built on the island of Capri!
Contact the concierge for details of prices and facilities