Caesar wellness by Orlane
The Spa in the garden above the sea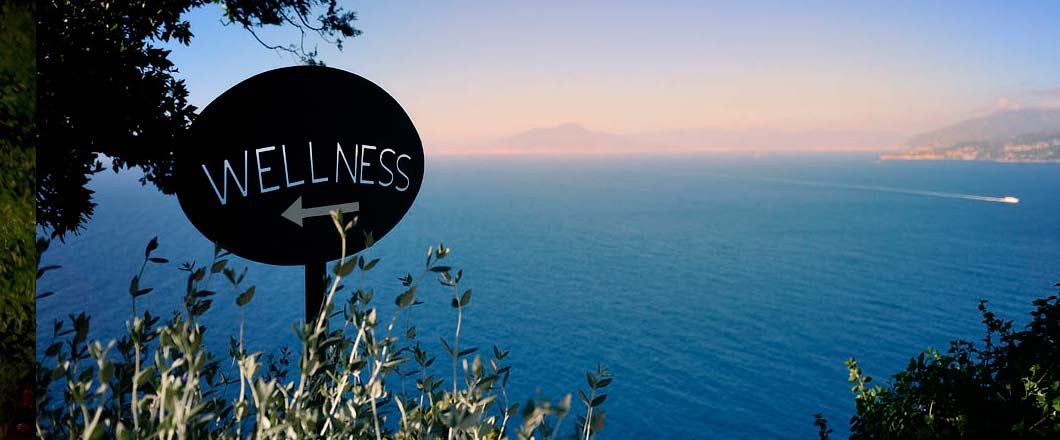 Beneath the panoramic infinity pool, surrounded by the green of the island's lemon groves and vineyards and the blue of the Mediterranean Sea, we have created what is, quite possibly, the most beautiful wellness area in the world! A wellness facility with gym corner, steam bath and a relaxation area in which to enjoy the treatments for body and face created for you by Maison Orlane Paris.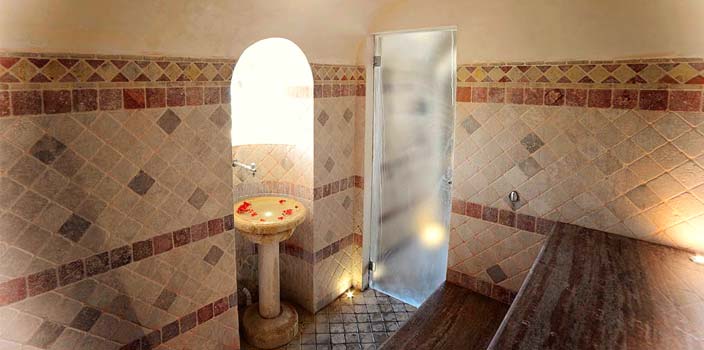 Steam Bath
The only steam bath in the world to have a view of the sea surrounding Capri!
A great anti-stress treatment, steam baths have been shown to significantly improve the circulation, whilst cleansing and toning the skin. We suggest you follow your session in the steam bath with a relaxing massage or body treatment and enjoy a little professional pampering, in the hands of our expert massage therapists.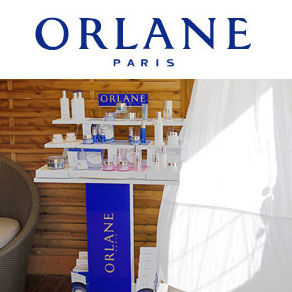 Maison Orlane
To be sure to offer our guests the best and most exclusive wellness experiences possible, we have enlisted the services of Maison Orlane Paris, specialized in the creation of unique, luxurious and highly effective anti-aging cosmetics
Maison de beauté Orlane creates legendary skincare. Precious products with extraordinary textures that benefit from the latest and the most innovative discoveries in the field of anti-aging cosmetics. Orlane has developed a skincare philosophy based on the concept of skin reeducation. Combined with the Spa's unique know-how, it expresses the quintessence of expertise devoted entirely to beauty. Synonymous with excellence for the most discerning of women, Orlane is a secret shared by "those in the know", a vision of beauty that defies time.
Combining exclusive treatment procedures and its latest anti-aging innovations, Orlane's treatments offer the very essence of its know-how. Each moment in Caesar Augustus' wellness center by Orlane is an indulgence of well being and perfection marked by special care and expertise.
Body treatments

In Orlane's treatment programs, the body's beauty is based on the perfection of its details. Combining anti-aging, firming, slimming and relaxing expertise, each body treatment responds to the specific nature of each part of the body.
Thanks to the quality of the products, which deliver targeted active ingredients, and to the specific massages, you'll experience an instant sense of well-being and a visible difference to your skin. Give your body a total beauty boost, in Caesar Augustus wellness area by Orlane.
Slimming and lightness

The perfect combination of an extremely technical massage, which helps drain the tissues, and an anti-toxin body wrap, to improve and refine the figure.
Duration: 60 minutes - Price: 129 €
Serenity

An extremely sensory-stimulating and relaxing massage designed to eliminate fatigue and stress and produce blissful sensations of well-being.
Duration: 60 minutes - Price: 129 €
Shaping and firming

A fabulous firming and toning treatment designed to respond and adapt to each client's individual needs, improving blood microcirculation and tissue regeneration.
Duration: 60 minutes - Price: 129 €
Other treatments

Massages

Therapeutic massage: 60 minutes, 129 €
Relaxing massage: 60 minutes, 129 €
Californian massage: 45 minutes, 129 €
Cranial-sacral massage: 30 minutes, 65 €
Lynfo drainage massage: 50 minutes, 135 €
Anticellulite massage: 50 minutes, 120 €
Reflexology hand massage: 30 minutes, 65 €

Beauty treatments for the body

Beauty treatments for the hands 40 €
Pedicure 40 €
French Pedicure 50 €
Beauty treatments for the feet 60 €
Polish change 15 €

Wax hair removal

Total: 90 €
Partial: 45 €
Bikini line 30 €
Upper lip: 15 €
Eyebrows definition 15 €
Facial treatments

Your skin will be reborn in the Caesar Augustus wellness area by Orlane.The excellent alliance of concentrated and velvety-soft formulas and replenishing modeling leads to a radiant, visibly repaired, re-oxygenated and smooth skin.You'll be able to see and feel the difference from the very first treatment. Deeply revitalised, the skin rediscovers its optimal brightness. Discover the value of Orlane products in exceptional facial treatments, which combine cosmetic expertise with the unique B21 skin stimulating appliance.
The Orlane B21 is an incredible appliance which uses a combination of anti-aging technologies (ultrasound and micro-current) to perform highly effective treatments. Pre-programmed power levels allow for the personalization of each treatment, according to skin type. The results are immediate and visible.
Intensive firming treatment

Lifts, smoothes and redefines the facial features
Restructured and invigorated, the face appears "lifted" and looks and feels younger and firmer
Duration: 90 minutes - Price: 129 €
Extreme Anti-Wrinkle Treatment

Wrinkles are visibly diminished, skin density is restored and the skin instantly feels more comfortable.
Cellular activity is stimulated, microcirculation is reactivated and the dermal-epidermal structures are reinforced.
The skin is replenished and thoroughly rejuvenated.
Duration: 90 minutes - Price: 129 €
Nourishing rehydrating

Restores suppleness, elasticity and comfort to the skin.
The skin is immediately and effectively replenished so it appears smooth and youthful.
The lines disappear and the skin looks younger
Duration: 60 minutes - Price: 98 €
Absolute Skin Recovery

Provides a boost of energy to oxygen-deprived, stressed and tired skin.
Regenerated and restructured, your skin returns to a serene, relaxed state.
The eye contours are smoothed, leaving the eyes sparkling with vitality.
Duration: 90 minutes - Price: 129 €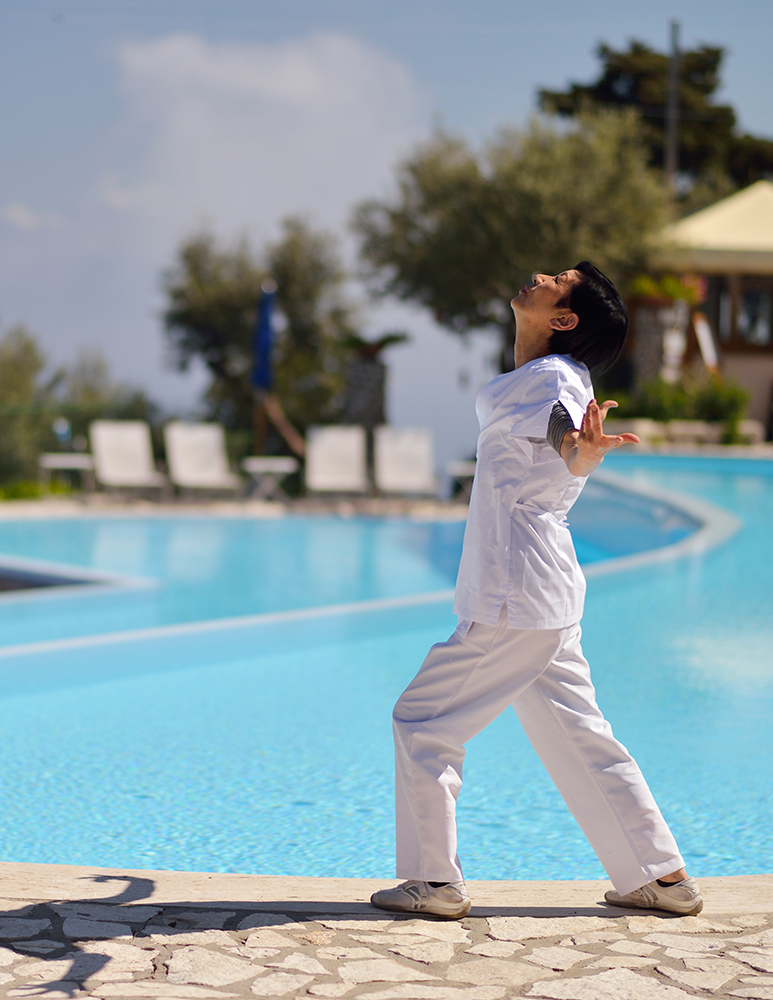 Yoga Program
Every weekend, the hotel's panoramic gardens provide the inspirational venue for a series of Yoga lessons designed to help guests control their breathing, reinforce the articulations and channel positive energy. Lessons are free for all our guests and are held at 9.am each Friday, Saturday and Sunday morning. To participate, enroll at the reception.
PROGRAM
Day 1 - LEARNING TO BREATHE PROPERLY

Breathing properly harmonizes the body and mind, which is why it's so important to learn the art of controlled respiration. Yoga breathing is particularly useful for those who suffer from anxiety, fear, or an overwhelming sense of "duty".

Day 2 - KATA OF ARTICULATIONS

Modern life is both frenetic and technological. Our energy is not evenly distributed but, rather, is concentrated in the mind. With Kata we learn how to efficiently distribute positive energy.

Day 3 - VERIFICATION OF YOGA BREATHING AND KATA OF ARTICULATIONS

Understanding positive, negative and neutral minds.